Annual Meeting
Join Us for the Most Important League Meeting of the year!!
LWV Mission Statement:
The League of Women Voters, a nonpartisan political organization, encourages informed and active participation in government, works to increase understanding of major public policy issues, and influences public policy through education and advocacy.
6 Ways the LWV has Impacted Your Life
by LWV President, Elisabeth MacNamara
Volume 62, Number 3 April/May 2015

APRIL 18
Arkansas LWV State Convention
U of A Law School @ 10am
May 20
LWVWC
Annual Meeting
First United Presbyterian Church @ 5:30



A New Look at Governing the LWVWC

Joyce Hale
In March the LWVWC board met in a retreat to start a conversation about alternatives to the traditional governance of the LWVWC. The nominating committee was unable to find individuals willing to accept offices. Many organizations have transitioned to a team approach that shares duties more broadly.
The LWVUS has recognized this problem and suggests a Team Leader format which consists of four to six leaders who oversee the duties but they can rotate among the team as individual's time allows. Two set positions are spokesperson and treasurer. Minutes, agendas, programs and other activities can be filled with flexibility of the team.
The board has listed all activities and functions LWVWC now considers necessary and desirable and grouped them under standing committees. A pilot program to test this for one year is proposed. Three committees will be responsible for carrying out their duties and activities or see that they are assigned to others. Every board member will be part of one committee but could also assist when needed with activities in other committees. LWVWC members who are not on the board will be encouraged to volunteer to work with committees when certain activities need additional assistance.
Administrative Committee = Responsible for operating functions of the organization

Agendas, convene meeting, minutes, orientation, internal/external communications, budget, delegate/representative selections, record management, and maintenance of signup sheets.
Program Committee = Responsible for programs and advocacy

Program planning, publicity, calendar, program supplies and venues, Voter, Facebook, Website and publications.
This pilot proposal will be offered at the Annual Meeting May 20 for consideration and approval in place of the traditional election of officers.

Razorback Greenway Now Open!
Run, Bike, Walk, or Stroll from Fayetteville to Bentonville
The LWV of Washington County supports public transportation and has worked to encourage regional and alternative transportation. We are thrilled to live in a community that now includes a regional trail system. The Razorback Regional Greenway is a 36-mile, primarily off-road, bicycle and walking trail that extends from the Bella Vista Trail in north Bentonville to south Fayetteville. The trail links communities and a variety of destinations. The trail has been years in the making, and is now open for all.

If you are interested in learning more about the Razorback Greenway, you can read about its history here.

If you're interested in hitting the trails, follow this link to a detailed google map.



Annual Meeting
May 20th
5:30 p.m. at First United
Presbyterian Church
Please join us for the most important meeting of the year!
Fabulous food will be served beginning at 5:30 p.m. and our program will start at 6:00. Dr. Pearl Dowe will explore contemporary and historical civil rights issues in Arkansas and across the country. Find out more about Professor Dowe here.
The business meeting will be short, sweet, and significant. We will elect new board members, set our priorities for the coming year, and update members on events at the state and national level.
Is there an issue that is important to you? What can our League do to strengthen the community and support an informed, involved electorate? We need your ideas!!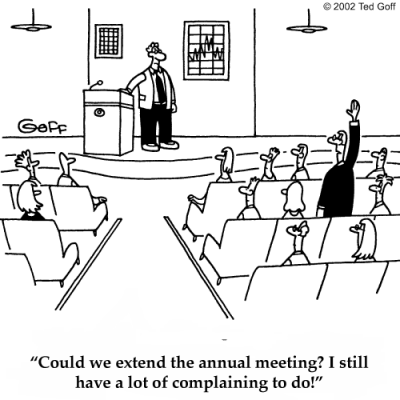 Don't worry! It will be a great meeting with wonderful food, compelling public policy ideas, and an interesting program!
The Board of Directors of the League of Women Voters, as part of their responsibility to membership, presents the minutes from last year's annual meeting. Please click the link below to catch up on what we've been up to!
Also, below is the proposed budget.

Program Topics Selection for 2015-2016

Joyce Hale
LWVWC program topics are proposed from the membership at the Annual Meeting. This year's pre-program planning brought out so many ideas that they will be grouped by categories. The top three categories showing the greatest member interest will be developed for next year's public programs or activities. If you find one of these topics particularly compelling, let us know at the Annual Meeting or contact Joyce Hale. Members are encouraged to help develop program content.
Education
How Do After School Opportunities Rank
Meeting Community Needs
Revisiting Common Core 2-Years Later
K-12 Students with Mental Health Disabilities
Environment
Trails and Parks
A Regional Approach to Open Space Planning
Tour of the Illinois River Watershed Partnership
Educational Sanctuary
Social Issues
Political Topics
Work with Hispanic Youth to encourage parents to vote
Developing a Voting Tool Kit for middle school students
Arkansas Dream Act
Citizen Rights to Access Information

Nominating Committee Report
Libby Wheeler, J.P. Peters
The Nominating Committee submits the following slate of board members for the League of Women Voters of Washington County.
Two year Terms (to be elected):
Sally King

Carolyn Mahady
Susan Rausch - Treasurer
Karen Rollet-Crocker
Mary Alice Serafini
Lynne Seymore
Laura Kellams
Kelly King
Nancy McCartney - Secretary
Rita Officer
J.P. Peters
Libby Wheeler
One year Terms (have been appointed)
Nancy Denn
Jennie Echols
Glenda Patterson
Gorgia Ross
Under the new organizational system that is being proposed, there will be team responsibility for the duties formerly performed by the offices of President and the two Vice-Presidents.

Nine (lesser-known) Reasons Everyone Should Join the League
Kelly King
9. The Jackets. Just look at those jackets.
8. We take public policy seriously. Very seriously.
7. We meet in castles.
6. Did I mention the castles?
5. There is a very good chance that Joyce Hale will prepare food for you.
4. Let me repeat: Savory layer cake with homemade rye bread. And Joyce Hale made it for you.
3. When not debating voter services issues, we discuss the German word for 'froth,' which is schaum, by the way.
2. The LWV gets things done. Got a public policy problem? Yo, we'll solve it. Study, Educate, Change, Repeat. We like to study in this simple library.
1. We have our own petit fours. That's right. LWV petit fours.
So, please, if you haven't renewed your membership, click here. And, if you would like to be a part of one of the most important, nonpartisan advocacy groups around and haven't yet joined, click here.